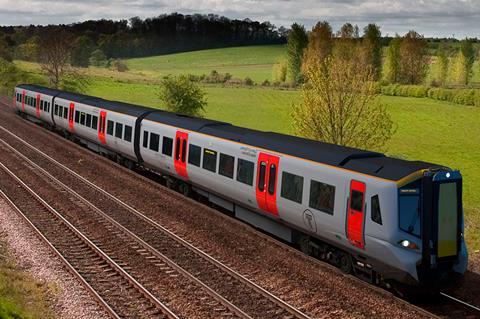 UK: The UK government is to provide up to £30m of match funding for the project to develop a rolling stock and infrastructure testing complex in South Wales, Chancellor of the Exchequer Rishi Sunak announced in the budget on March 3.
Subject to a suitable business case, the funding would build on contributions from the Welsh Government and the private sector to create a 'world class' Global Centre of Rail Excellence to support innovation and the testing of 'cutting-edge, green technology'.
Powys County Council and Neath Port Talbot have already granted consent for the earthworks for the centre on the site of the mothballed opencast mine at Nant Helen and the nearby coal washery at Onllwyn. The Welsh Government's outline business case envisages that Phase 1 could be operational by 2023, and the site fully complete by 2025.
The centre would offer an alternative to the test tracks at Wildenrath in Germany and Velim in the Czech Republic.
Facilities would include a 6·9 km electrified outer loop for testing trains at up to 175 km/h, an electrified 4·5 km inner loop for testing infrastructure and equipment, including a two-platform station environment.
The site would also include a research education, training and conference centre, along with rolling stock storage and maintenance facilities.
A Welsh Government spokesperson told Rail Business UK 'over the last few years we've worked hard to bring forward our plans for the Global Centre of Rail Excellence. This is an ambitious project that would benefit the local area as well as the entire UK rail industry. As a project with UK-wide benefits it needs funding commitments from both governments, so we welcome confirmation of the £30m in the UK government budget.'
Railway Industry Association CEO Darren Caplan said 'the UK vitally requires more test track facilities, and the centre will help deliver a new cluster for the industry in the region, supporting jobs and investment.'
GB Railfreight Managing Director John Smith described the funding as an 'investment in the future of the rail sector'.