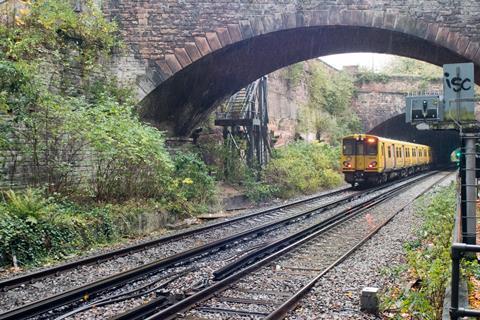 UK: Re-opening of the former Liverpool St James station in the city's Baltic Triangle district is going ahead now that funding has been secured from central government.
Following a public vote, the station will be renamed Liverpool Baltic ― the fast-growing Baltic Triangle district is home to tech businesses and new residential developments as well as bars, clubs and restaurants. The site is also close to the arena and convention centre, the waterfront and the Anglican cathedral. The name will also avoid confusion with Liverpool James Street station in the city centre.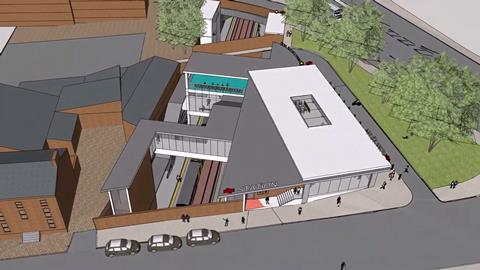 The scheme is currently in the design development stage at GRIP 4, with land already purchased to safeguard the site. The project is costed at £80m to £100m, and the aim is to start construction in 2024 with a view to opening before the end of 2025 ― build time is estimated at 18 months.
Situated between Brunswick and Liverpool Central stations on Merseyrail's Northern Line to Hunts Cross, the original St James station opened in 1874 and closed 'temporarily' in 1917, never to re-open. Located in a deep cutting between two tunnels, the new station will be designated as 'sub-surface' and will need to meet all the regulatory requirements for underground stations.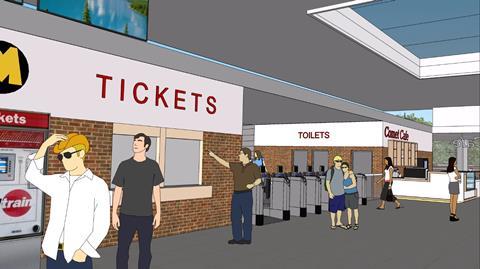 As the original station had three tracks, the cutting is wide enough for fully accessible platforms. Some track alterations will be needed and the platforms will be slightly staggered into the tunnels at each end to ensure that they meet current width standards without the need for selective door operation.
Step-free access will be via two lifts to each platform, and there will be four escalators as well as steps. Facilities will include a drop-off area, toilets and parking spaces for blue badge holders, the site being too cramped for a normal car park. There will also be a cycle hub ― this was part of the DfT funding requirement as it supports more active travel. The station will be staffed full time and a café or shop may also be provided.
Speaking to Rail Business UK on November 2, Liverpool City Region Mayor Steve Rotheram confirmed that funding is now in place and noted that this is an example of work to identify the best locations across Liverpool and its environs to improve connectivity. 'If this was happening in London nobody would bat an eyelid; they expect that new stations will be delivered and opened on a regular basis. The expansion of their network is fantastic; so why wouldn't we want something like that here?'
Traffic at opening is expected to be 3 million passengers a year, eventually ramping up to 8 million. The current service of four trains an hour to Hunts Cross may ultimately not offer enough capacity, and there are proposals for a turnback south of the station, allowing Merseyrail trains from north of the city that currently terminate at Liverpool Central to run on to Baltic before reversing.