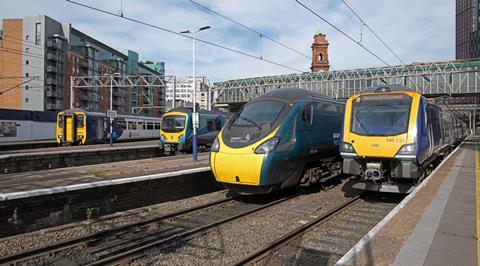 UK: In a withering attack on the government's handling of current industrial relations disputes, the chair of sub-national transport body Transport for the North Lord Patrick McLoughlin has described the ongoing rail disruption on routes within and to and from northern England as 'unacceptable'.
TfN has been urging the government to allow train operators to negotiate on rest day working, echoing calls made by the mayors of Liverpool and Manchester on October 22. However, McLoughlin's comments on October 28 were particularly notable as he is a former Conservative Secretary of State for Transport.
McLoughlin argued that industry performance data confirmed that services provided by West Coast Main Line operator Avanti West Coast and regional businesses Northern and TransPennine Express 'have been of a poor quality for far too long now.
'It's completely inexcusable that communities in the north of England are having to experience such a dire level of service, he continued. 'It requires an urgent intervention as it's undermining businesses and holding back economic growth. At present, TPE has two in every five trains not arriving on time and it's becoming the "new normal" on a network with far too many trains being cancelled.'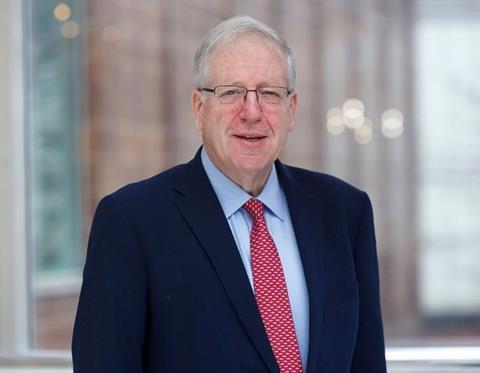 Using industry measures that define long-distance services (in this case provided by AWC and TPE) as 'on time' if they arrive within 10 min of the booked schedule or 5 min for local services (Northern), TfN's data highlighted that in mid-summer, just 62% of Northern services and 54% of TPE services arrived on time. More recent figures provided by TfN showed 'little improvement', McLoughlin added.
In the case of AWC, only 60% of London Euston – Manchester Piccadilly services in July arrived on time. Despite the operator paring back to an hourly service between the two cities from August, compared to a standard three trains per hour pattern before the pandemic, only 72% of AWC services on the route arrived on time in September.
Training academy
TfN said it accepted that shortages of drivers and other skilled staff across many operators were at the heart of the problem. This challenge had been exacerbated by the lapse in Rest Day Working agreements at the three operators concerned because of ongoing pay disputes. The government has so far refused to approve any revised RDW deals across the sector.
In order to address the situation, TfN reiterated its call for the creation of a 'Rail Academy of the North'. This would accelerate the training of new drivers to help address the systemic recruitment problem facing the industry. It said it would work alongside the operators and existing devolved bodies such as the Rail North Partnership Board to address RDW agreements. However, TfN would continue to hold operators to account for day to day performance.
Change of emphasis
Industry insiders suggest that local policymakers from across the political spectrum in northern England are now placing responsibility for the ongoing disruption more firmly at the feet of the government.
Repeated statements from ministers at the start of the disputes that resolving the situation was down to the train operators are now being challenged as details of contracts imposed on train operators in England start to emerge. Industry sources suggest that the Department for Transport has refused recent requests which would see RDW agreements reinstated.
Copies of the relevant National Rail Contracts now in the public domain show that in Chapter 2.2, any proposed pay awards or senior staff recruitment can only be progressed following direct approval from the Secretary of State. Operators are also reporting that often urgent requests for additional staff recruitment are being turned down by DfT.
Rail Business UK understands that one operator is running empty trains in its timetabled paths because more drivers are now available than onboard crew such as Train Managers.
Disruption set to worsen
Industry insiders expect service cancellations to become more widespread across the network as RDW agreements begin to expire at other operators so far unaffected by the problem.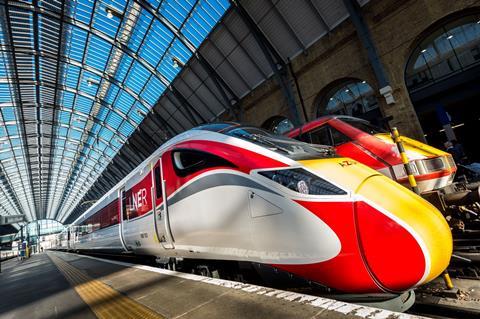 One business where concern is mounting is LNER, which— like Northern — is managed by the government's Operator of Last Resort. Rail Business UK understands that relations between the company and drivers' union ASLEF are at 'an all-time low' and formal ballots are being held to end existing RDW agreements. This raises the prospect of similar levels of disruption emerging on the East Coast Main Line to those seen on the West Coast.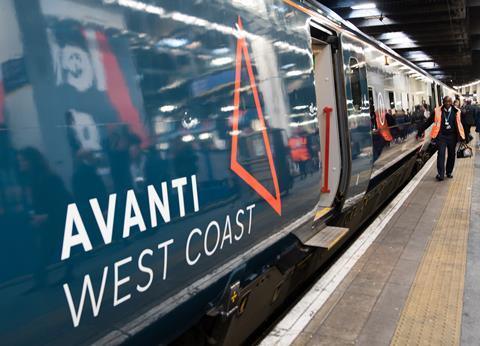 However, the recruitment of sufficient drivers to remove the need for RDW agreements would add 'an eye-watering' amount to the industry's cost base, according to consultants familiar with the situation. Staff costs at AWC are likely to be scrutinised across the industry and by DfT as the operator seeks to complete the training of more drivers ahead of its planned timetable uplift in December, which it is proposing to operate without recourse to RDW.
Websites
We are not responsible for the content of external sites