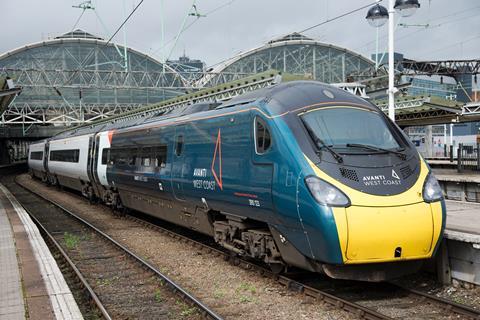 UK: The Department for Transport has awarded the Avanti West Coast joint venture of FirstGroup (70%) and Trenitalia UK (30%) a further National Rail Contract to continue to operate West Coast Main Line inter-city passenger services from the expiry of its current agreement on October 15.
The West Coast Partnership contract announced on September 19 runs for a three-year core term until October 18 2026, and then for a maximum of six further years which would take it to October 17 2032. The Secretary of State for Transport can terminate the contract with three months' notice at any point after three years.
Financial terms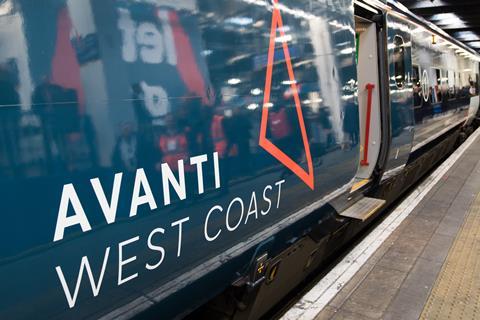 The NRC is a management contract under which DfT retains all revenue risk, and substantially all cost risk up to the agreed annual business plan budget.
Contractual change mechanisms allow the annual budget to be increased for items outside of the operator's control, such as inflation, or changes requested by DfT.
WCP will earn a fixed management fee of £5·1m/year, with the opportunity to earn a variable fee of up to £15·8m/year based on five performance categories: Operational Performance, Customer Satisfaction, Financial Performance, HS2 Shadow Operator Delivery and HS2 Shadow Operator Financial Management. The mix of quantitative metrics and qualitative assessments has three levels (below acceptable, acceptable, good), with an acceptable rating resulting in approximately 65% of the variable fee element being payable.
The fixed fee and variable fee potential remain flat for the contractual term and are subject to escalation only after the core term and only if Consumer Prices Index inflation is outside agreed bands.
There is provision for additional fees to be earned for participation in significant industry change projects outside normal operation.
Industry sources report that DfT has placed an emphasis on increasing revenue in the new contract, possibly underlining the Treasury view that reducing taxpayer support for rail is a higher priority than increasing ridership, which is not mentioned in DfT's statements.
Improved perfomance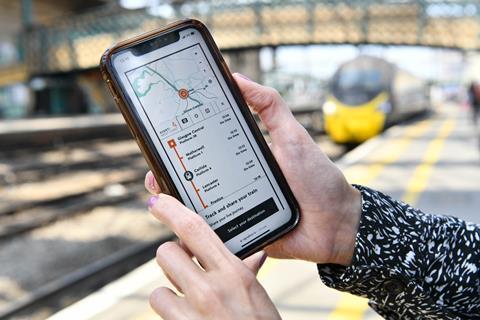 The award of the longer-term contract comes after two six-month contracts under which AWC has operated West Coast Main Line inter-city services since October 2022. These required AWC to deliver significant improvements to what DfT had called 'an unacceptable service' for passengers.
DfT believes that the subsequent improvements now warrant 'a long-term contract' which 'will allow the operator to plan ahead', giving it the certainty it needs to prepare advance timetables, roll out new train fleets and continue work to improve services.
The disruption to AWC services in 2022 was largely caused by a shortage of drivers and a heavy reliance on rest day working. The recruitment and training of 100 additional drivers as part of AWC's recovery plan has allowed it to operate with very little reliance on rest day working while increasing the number of daily weekday services from 180 to 264, the highest for two years.
With increased certainty over what services will run, AWC has also improved the availability of advance tickets, with many now on sale earlier than during the period of disruption.
Announcing the contract award, DfT noted that 'by the end of the first six-month contract in March, Avanti had already made significant progress towards its recovery, with 40% more services being run and cancellations within Avanti's control falling to 4·2%. Those arrangements were further extended to ensure these improvements would continue and passengers would feel confident in using the services again.'
Office of Rail & Road figures released on September 14 show that despite AWC increasing services by 40% at the December 2022 timetable change, the number of cancellations due to all causes is down from 7·8% to 3·5% year-on-year; the largest improvement across all operators. DfT also noted that cancellations have consistently been below 3% since March 2023, and down to 1·1% in July 2023, compared to 13% in January 2023.
More than 90% of trains now arrive within 15 min of their scheduled time, improved from 75% in December 2022. This may not be impressive at first glance, but it is understood that only a quarter of delays are due to AWC itself and infrastructure-related delays remain high.
Plans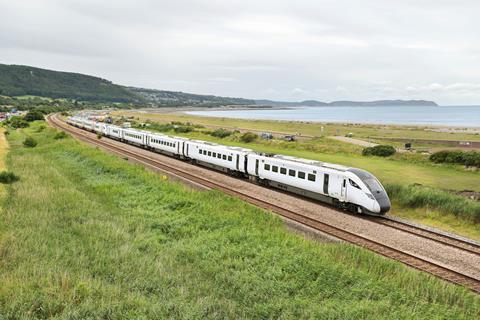 Going forward, AWC will continue with its £350m programme to replace 18 Class 221 Voyager DEMUs with 13 five-car Hitachi Class 805 bi-mode trains and 10 seven-car Class 807 electric multiple-units.
However, the uplift in services promised in AWC's original 2019 franchise award looks unlikely in the short term at least, with the operator now expecting to maintain a timetable that includes approximately 80% of pre-pandemic services.
DfT has concluded that with West Midlands passengers having a choice of three operators into London via the WCML or the Chiltern route, the AWC service from London Euston to Birmingham will remain at two trains per hour in each direction, with a small number of additional trains added from this December. This is despite AWC aspirations to return to the 20 min interval. It is also unlikely that the promised second hourly service to Liverpool will be introduced unless demand improves significantly.
Meanwhile, insiders point out that East Coast operator LNER, which is part of the government's Operator of Last Resort holding company and perceived as being under less direct DfT control than AWC, has been able to reinstate 100% of its pre-Covid timetable and introduce additional services.
Nevertheless, AWC notes that its low-cost Superfare ticket has been very successful, as has its Standard Premium offering, while the Club Avanti loyalty scheme has nearly 200 000 members.
Responses
Announcing the contract award, Transport Secretary Mark Harper said 'over the past year, short-term contracts were necessary to rebuild the timetable and reduce cancellations. Now Avanti are back on track, providing long-term certainty for both the operator and passengers will best ensure that improvements continue.
'As well as working directly with the operator and local stakeholders on the recovery plan over the past year, the government continues to support the industry as it engages with unions to ensure we can take forward much-needed reform, including introducing a reliable seven day a week service to secure the future of our railways. The transformation of Avanti's performance over the past year demonstrates how, through working closely with government, setting out clear set goals and being incentivised to succeed, the private sector can deliver on our railways.'
Labour's Shadow Transport Secretary Louise Haigh said 'passengers who rely on this abysmal service will be appalled that, despite being almost rock bottom of the league table for delays, Avanti is being awarded a lucrative new contract'.
She added that 'rather than rewarding failing operators by renewing their contracts, Labour would end this scandal by bringing them back into public ownership as they expire and put passengers first'.
The TSSA union said it was 'deeply dismayed' at the contract award, with Interim General Secretary Peter Pendle saying 'we need to end the sticking plaster approach and return the industry to public ownership before any more damage is done'.
RMT General Secretary Mick Lynch said 'from supplying inappropriate uniforms to staff, mass cancellation of train services and multiple industrial disputes, Avanti have been an unmitigated disaster'.
Transport Focus director David Sidebottom said 'in Transport Focus's latest Rail User Survey, passenger satisfaction with Avanti West Coast has improved, now at 87%, the highest level seen for more than a year. Satisfaction with punctuality and level of crowding on board the train is also recovering, although still lower than previous levels. Avanti must continue to focus on improving reliability to regain passenger trust.'