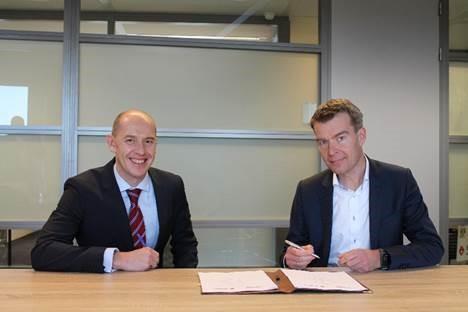 UK: Dutch engineering company Strukton Rail has signed a memorandum of understanding to support the delivery of Network Rail's £245m research and development portfolio during Control Period 6 (2019-24).
The collaboration will build on work undertaken through the European Shift2Rail partnership's Innovation Programme 3 covering the cost-efficient and sustainable design, construction, operation and maintenance of rail infrastructure.
Under the MoU, NR and Strukton will co-operate to develop asset management techniques, intelligent infrastructure and advanced data analytics with the aim of improving reliability and making maintenance more cost-effective.
Ian Puckrin, Head of Maintenance Delivery for NR's Eastern region, said the collaboration with Strukton 'presents an exciting opportunity to accelerate the use of the huge volume of data we acquire from our assets'.
'We have set an ambitious programme for research and development over the next five years and we are determined to use this portfolio to find new and innovative ways to deliver a better railway for passengers and freight users', said Ali Smith, senior Programme Manager for NR's R&D Portfolio. 'Our success relies on working with many organisations, particularly where all parties are contributing to joint development.'