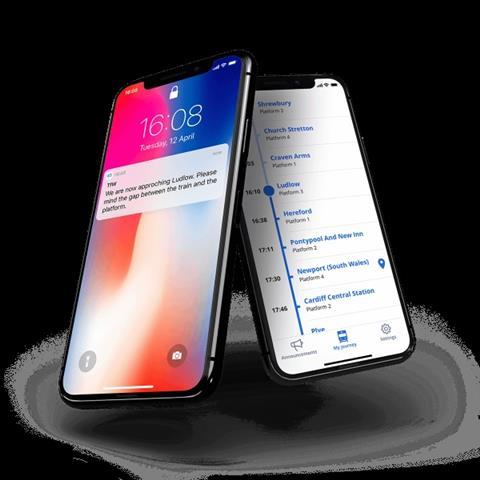 UK: Transport for Wales has tested Hearing Enhanced Audio Relay, which provides personalised announcements for passengers with hearing loss by using on-train wi-fi to send audible and readable journey announcements to smart devices.
Notifications can be tailored to the passenger's preferences, for example only informing them of announcements relating to their destination.
HEAR has been developed by the GoMedia subsidiary of Icomera, supported by charities Hearing Link and Hearing Dogs and with funding from the Department for Transport's First of a Kind 2021 competition.
Two months of trials were undertaken on the Rhymney – Cardiff – Penarth route, and a survey of 58 people with hearing loss conducted by Hearing Link and Hearing Dogs found that 96% would like the system to be implemented on public transport.
Subject to securing further funding, the next step in product development will be to trial HEAR for station announcements on platforms.
'HEAR offers a more versatile and cost-efficient solution than installing expensive hearing loops on trains', said GoMedia Managing Director Roger Matthews. 'The benefits also extend beyond improving accessibility for passengers with hearing loss; the app itself is customisable, supports multiple languages, and can give passengers an overview of previously made announcements and delay information updates, making it a useful tool for all passengers.'