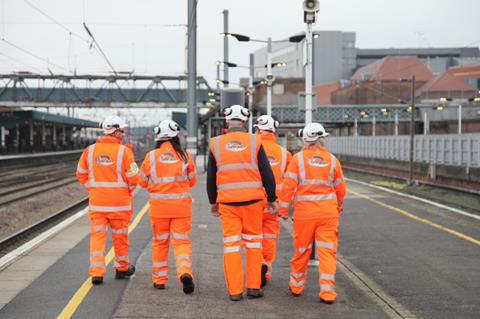 UK: RSK Group has acquired 1stinrail, which provides track repair, renewal and installation services for customers including Network Rail, Transport for London and Tier 1 contractors.
The acquisition announced on June 13 'is a significant step forwards in our original vision to become one of the UK's leading track contracting organisations', said 1stinrail Managing Director Stephen Jackson, who will continue to lead the business which was established in 2007 and now has an annual turnover of £22m.
RSK owns around 180 environmental, engineering and technical services businesses. CEO Alan Ryder said the 1stinrail deal 'is an important acquisition of a business boasting a range of skilled professionals and an excellent reputation with its clients'. The acquisition 'makes a significant contribution to our ongoing strategy of expanding our presence and capability in the rail infrastructure sector', he added.
Cortus Advisory Group advised on the transaction.