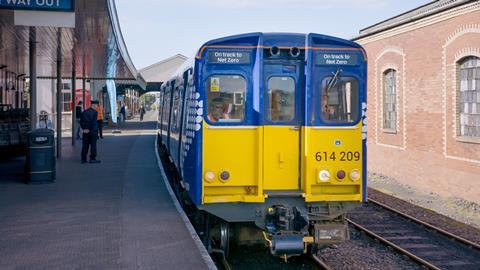 UK: Testing of an electric multiple-unit retrofitted with hydrogen fuel cells has been completed under a project bringing together the University of St Andrews, Transport Scotland, Scottish Enterprise, Ballard Motive Solutions, Abbott Risk Consulting, ARUP, Aegis and Angel Trains.
The former Class 314 EMU has been reclassified as Class 614. The modified trainset was tested at the Scottish Railway Preservation Society's Bo'ness & Kinneil Railway using green hydrogen produced from an on-site electrolyser funded by Angel Trains.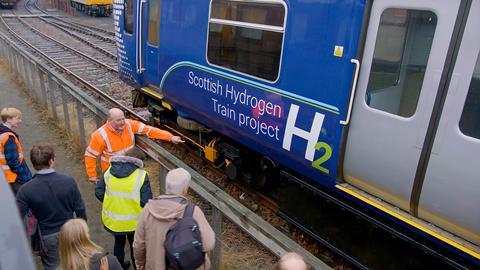 The university said a lot had been learned about converting existing rolling stock, including identifying the 'very significant safety and operability challenges' of implementing hydrogen propulsion on vehicles designed to standards in place 40 years ago.
'This Hydrogen Accelerator project is providing invaluable intellectual collateral that will inform future phases for the decarbonisation of the rail network and play a critical role in helping Scotland achieve its Net Zero targets', said Senior Research Fellow Gerry Agnew.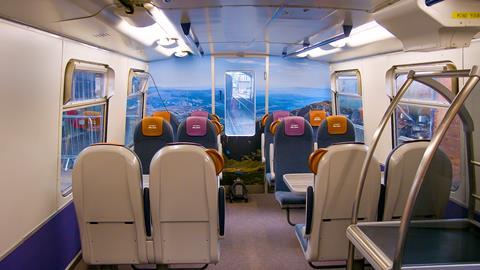 Dr Ben Todd, CEO of Ballard Motive Solutions, said 'we are delivering a converted hydrogen-powered train in a live rail environment — including an advanced pre-production engineering design and green hydrogen infrastructure — while developing supply chain capability and new, green jobs.'