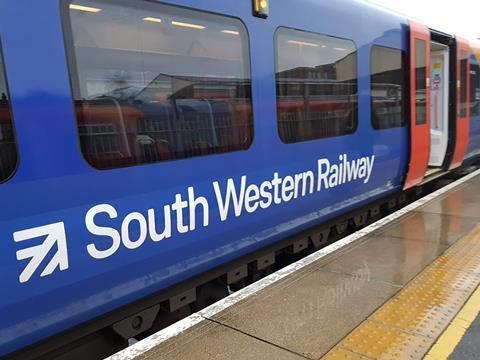 UK: South Western Railway has announced additional compensation above normal delay repay arrangements for passengers who were affected by industrial action in December.
The cost of up to five days of travel will be paid to season ticket holders and daily ticket holders who travelled frequently.
Season ticket holders for whom SWR holds details will be contacted directly, while passengers for whom the operator does not hold details, including weekly season ticket holders, will need to apply.
'Whilst SWR worked very hard to keep people moving during the strikes, I know that our passengers often still had to cope with delays, cancellations and packed trains and the compensation reflects that', said Managing Director Mark Hopwood on February 18.