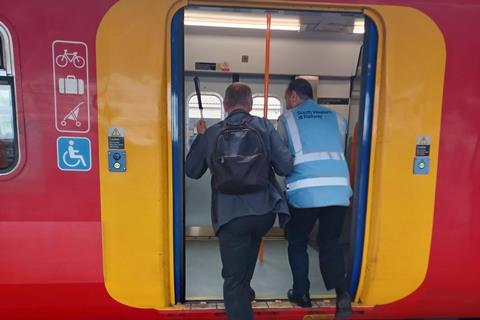 UK: South Western Railway is trialling the myEyes app, which provides audio directions to help guide people with sight loss from a station entrance to assisted boarding points on platforms where they can get help to board the train.
The myEyes app was developed by iKi Technologies, with deployment for SWR undertaken by Self Energy Ltd. It uses Bluetooth beacons installed around the station for navigation. The app passes the user from beacon to beacon, providing directions to facilities including stairs, lifts and the ticket office.
The trial began at Vauxhall and Putney stations on August 1 and will run for three months before potentially being rolled out at other stations. The app is currently available for iPhone, but an Android version is planned.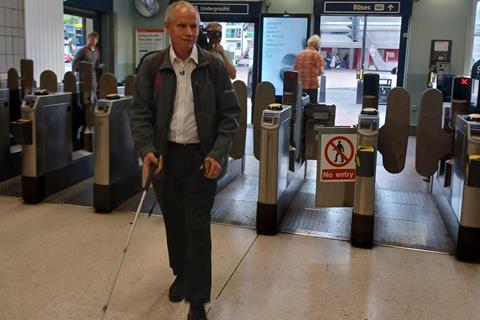 SWR's accessibility team was alerted to the technology by Marsha de Cordova, the MP for Battersea, who is visually impaired.
'I appreciated how quickly SWR acted on my request and that they recognised the value', she said. 'I know this app could transform travelling for blind and partially sighted people, as ultimately, travelling and navigating around the city is probably one of the biggest challenges that we face.'