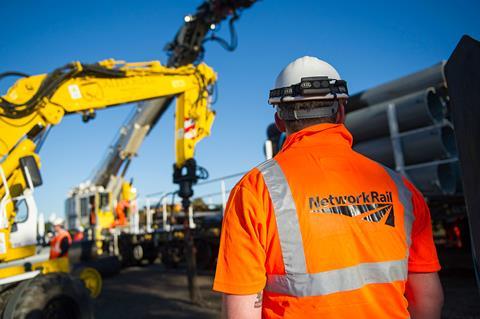 UK: The Trades Union Congress published its report The Future Of Rail Funding In The UK on May 4. This calls for ministers to stop Network Rail cuts which it says could cost 2 500 jobs; for renewals to be brought in-house — which it estimates could save more than £115m/year; and for vertical integration of infrastructure, rolling stock and operations under a single publicly-owned body.
The TUC said Network Rail plans to cut annual expenditure by £100m, mainly through the loss of 2 500 maintenance jobs. Analysis by the RMT union had estimated that this would lead to 670 000 fewer hours of maintenance work being undertaken annually. The TUC believes that it would be impossible to make those cuts without losing many safety-critical jobs.
Reporting that the Treasury had ordered the Department for Transport to cut its annual budget by 10% as part of last year's Spending Review, the TUC said the unions were concerned that this signified an intention to reduce public funding for rail services with the potential for some to be permanently stopped.
Instead of the cuts, the TUC suggested that the government needed a clear plan to make rail travel the most attractive option for passengers and freight, protecting services while ridership recovered from the coronavirus pandemic.
Responding to the report, RMT General Secretary Mick Lynch said the union was 'running a ballot for strike action which could see over 40 000 workers join picket lines to oppose this slash and burn approach to our national infrastructure and cuts to staffing across the network. Our union will fight tooth and nail for our members' interests wherever they work. But we are also fighting for the public's right to a safe and affordable railway system that they can use for work and leisure every day of the week.'
TSSA General Secretary Manuel Cortes said 'this report from the TUC is timely because it highlights our own very real concerns about the impact proposed cuts will have on the safe running of our railways.'
A Network Rail spokesperson told Rail Business UK that 'Britain's railway is the safest major network in Europe, and we'd never make changes that would compromise that hard won achievement. The modernisation proposals we have put on the table would help our workforce be more flexible, enabling us to avoid compulsory job losses. The ideas would also help our workforce be safer, because they won't work on live tracks as often. So far our ideas have fallen on deaf ears.'
Websites
We are not responsible for the content of external sites