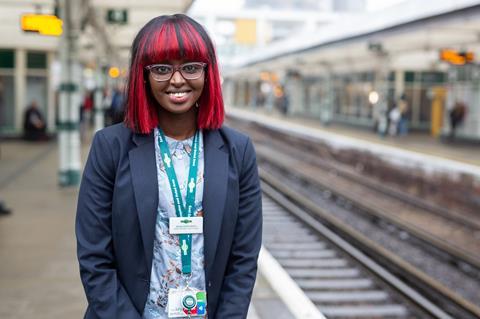 Govia Thameslink Railway is to double the number of apprenticeships it will offer in 2020, with more than 300 apprenticeships across 14 roles ranging from drivers, engineers and operations to business administration and marketing. The operator has been accreditated by the Education Skills Funding Agency as a training provider for apprenticeships, meaning it can undertake more training in-house.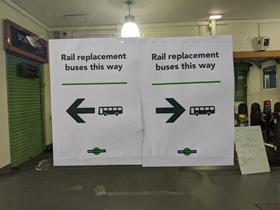 The Department for Transport has granted a time-limited exemption allowing road coaches which do not meet accessibility standards to continue to be used on rail-replacement services until April 30. This is subject to the conditions that train operators source and use compliant vehicles wherever possible; that alternative accessible transport is provided for disabled passengers; and that arrangements must be made in advance during planned engineering works to ensure alternative accessible transport is readily available. Industry plans for compliance with accessibility standards are to be submitted to the DfT by the Easter parliamentary recess.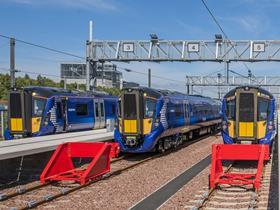 Transport Scotland has published its South West Scotland Transport Study - Initial Appraisal. Projects to be studied further include reopening the railway between Stranraer and Dumfries, a new line from Stranraer to Cairnryan, stations at Cumnock, Thornhill, Eastriggs, Pinwherry, Dunragit and Beattock, enhanced services on existing routes and increased freight capacity.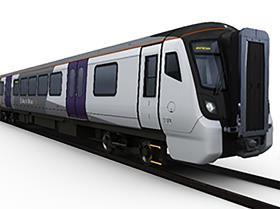 West Midlands Trains has announced early stage plans to build a 'clean, modern, state-of-the-art' depot at Bescot yard to maintain the Bombardier Transportation Class 730 Aventra EMUs it has ordered.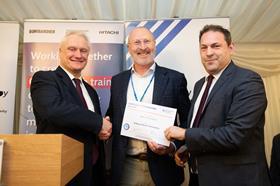 IBM has become the 300th member of the Railway Industry Association.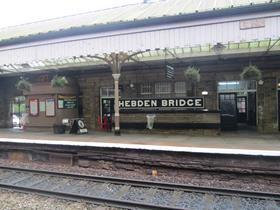 Network Rail is to begin a £500 000 project to improve the Grade II listed Hebden Bridge station on February 10. The scope includes repairs to the roof and refurbishment of the windows.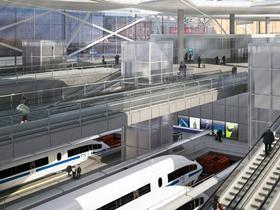 The High Speed Rail Group has launched an apprentice network with the aim of connecting the 2 000 apprentices across HS2 Ltd and its contractors. Network members will use their own first-hand experiences to communicate best practice on employment, diversity, sustainability and wellbeing.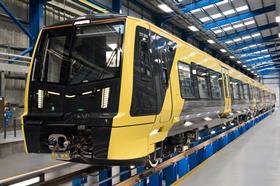 Stadler has awarded Serco's Rail Technical Services a contract to provide type testing services for the Merseyrail Class 777 EMUs at Kirkdale depot and the Wildenrath test centre in Germany. SRTS has fitted instrumentation to the first unit for a range of tests including dynamic ride performance, electromagnetic compatibility, braking, wheel slide protection and noise.
Transport for London has launched the second phase of its annual recruitment of apprentices, offering 75 apprenticeships at Level 2 & 3 in disciplines ranging from Building Surveying and Transport Planning, to Track and Signals.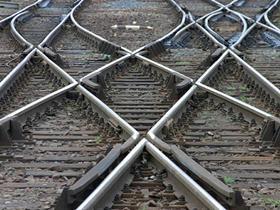 The Rail Accident Investigation Branch makes four recommendations to Network Rail in its report into a serious operational irregularity at Balham in London on April 20 2019 when a tamper made an unsignalled and unauthorised move of about 600 m which could potentially have led to a collision with a passenger train. The first calls for a review of NR's strategy for safety critical communications involving staff and contractors, to address underlying cultural factors and embed the use of standard communication protocols. The second covers a review of the process of handovers between signallers during and at the end of shifts; the third relates to the provision of a suitable working environment for persons in charge of a possession, and the fourth to a review of that role, including the competency requirements and ongoing professional management. Two learning points relate to the need to test staff involved in safety incidents for drugs and alcohol, and the importance of not using mobile phones while driving road vehicles.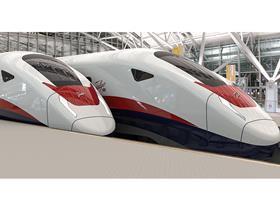 Talgo UK and the TSSA have agreed in principle for union recognition covering staff based at the company's head office and research and design centre in Chesterfield.