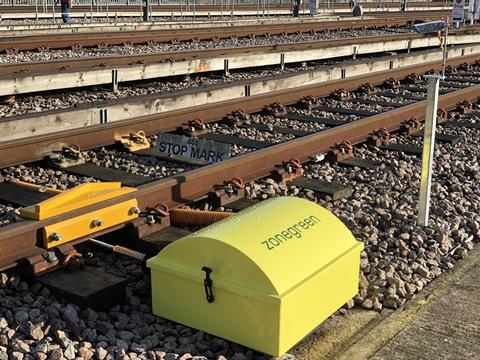 UK: Sentric Safety Group has acquired railway depot safety equipment manufacturer Zonegreen.
Sentric supplies safety equipment to the rail, energy and industrial sectors through its Kirk subsidiary in the USA, STI in France and Castell in the UK.
Announcing the deal on March 10, Sentric General Manager Aurelie Paul said her company had a 'proven track record in the rail safety space' in France, and the acquisition of Sheffield-based Zonegreen would enable it to offer a wider range of products in support of its ambitions for international growth.
Zonegreen products are used by rail customers in the UK, Ireland and Australia. 'Joining Sentric will give us new opportunities to develop our technology offerings and expand our international reach', said Head of Sales Gemma Houghton.