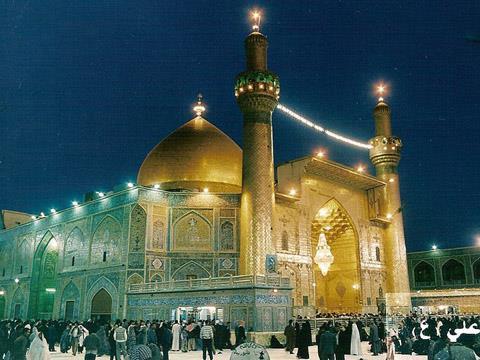 IRAQ: Canadian consortium TransGlobim International has announced a US$600m 30-year concession to finance, build and operate a 37 track-km monorail linking three major Shi'ite pilgrimage sites in Najaf. Construction is expected to take three years, and a second phase would extend the line to the international airport.
The monorail is intended to transport thousands of pilgrims visiting the holy sites in Iraq's second-largest city, including the Imam Ali shrine. Each train will have capacity for 400 to 420 passengers and will operate at speeds of 35 to 80 km/h with peak headways of 2 to 3 min.
The Najaf Investment Commission has recently agreed an oil deal with a group of Korean and Iraqi companies which Provincial Governor Adnan al-Zurfi expects to generate up to US$400m a year.
Meanwhile, Deputy-Mayor of Baghdad Ibrahim Hussain led a delegation which visited French consultancy Systra at its Paris headquarters from June 22 to 24 to discuss the proposed US$3bn Baghdad metro project. The two parties expect to finalise an agreement to conduct a feasibility study for two underground lines in the near future. Eight international companies had been shortlisted for the design contract.
Long-standing proposals envisage that Line 1 would be 18 km long with 20 stations running from Sadr City in Al Rusafa, via Al Khulani in the city centre, to Antar Square in the Al Adhamiyah district. A second line 22 km long with 21 stations would run from Al Fath in the southeast to Al Khulani, providing an interchange with Line 1, before forking into two branches serving the western and southwestern districts.