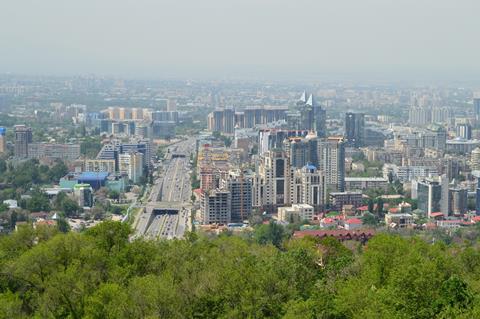 EBRD intends to appoint a consultancy to undertake a feasibility study to determine the scope and viability of plans to modernise the Almaty trolleybus network. The city envisages the acquisition of 200 hybrid trolleybuses to replacing the existing deteriorating fleet, provide vehicles for new routes should it decide to expand the network, and to improve services to prevent further modal shift from public transport to cars.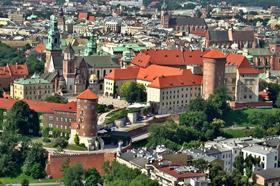 Solaris Bus & Coach has won a 176·5m złoty contract to supply 50 articulated battery buses to MPK Kraków, with a vehicle and battery warranty of five years and one month.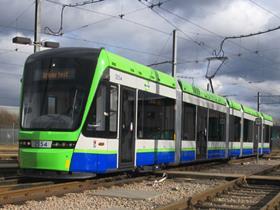 UK light rail industry group UKTram is providing the Department for Transport with information on the sector's response to the Covid-19 outbreak. 'In several major cities, tramways form the backbone of local transport networks and many key workers rely on them', said Managing Director James Hammett. 'In addition to providing the DfT with information on passenger numbers and patterns of usage, we've been able to draw the attention of ministers to the challenges members face in maintaining a service, including declining revenues as customer numbers fall, and potential staff shortages.'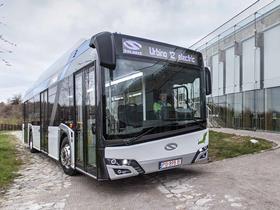 PKM Jaworzno has awarded Solaris a contract to supply a further five Urbino 8.9 LE and 15 Urbino 12 battery buses by the first half of 2021. They will be fitted with 160 kWh batteries charged via a pantograph or plug-in connectors.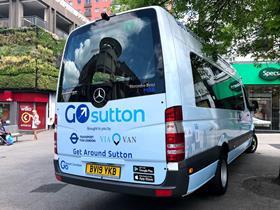 The GoSutton demand responsive bus trial in the south London borough of Sutton has ended as a result of Covid-19. 'Given the ongoing national emergency, we have taken the decision to suspend these trials', said Michael Hurwitz, Transport for London's Director of Innovation. 'Our clear message to Londoners is not to travel unless you are a critical worker, and our focus is on our traditional transport network, which is currently the most suited to helping them get around. Along with our partners we are looking at how staff and vehicles could support the wider response to the outbreak.'
Cummins Inc has made an additional investment in Loop Energy, which supplies fuel cells for buses and other medium and heavy-duty transport applications. This follows Loop's successful completion of milestone requirements established at the time of Cummins' initial investment in September 2019. 'Loop Energy is focused on becoming the industry leader in fuel cell powered truck and bus engine systems, and this additional strategic investment significantly enhances our ability to execute on this plan', said President & CEO Ben Nyland. 'Cummins' subsequent investment is further validation of Loop's game-changing fuel cell technology, commercialisation momentum, and the growing recognition of the role hydrogen fuel cells will play in commercial transport applications.'