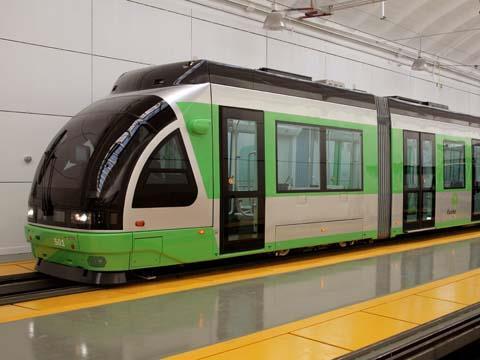 SPAIN: The Eusko Tran light rail line in Vitoria, capital of Alava in northern Spain, is due to enter commercial service before Christmas this year.
The first of 10 trams being built by CAF arrived in Vitoria on September 29 to undergo type testing in the depot at Landaberde. Series tests on the remaining units will start this month. The vehicles are 31·4 m long, 2 400 mm wide and 3 350 mm high, with capacity for 261 passengers, including 52 seats, two wheelchair and two pushchair spaces.
The 7 km double-track line, which consists of a shared central section and two branches to Lakua and Abetxuko, will have 17 stops in total.