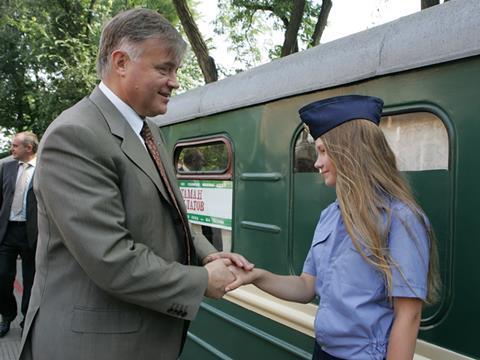 RUSSIA: Vladimir Yakunin confirmed his intention to stand down as President of Russian Railways and enter politics on August 17.
The exclave of Kaliningrad is scheduled to hold an election for governor on September 13, and Yakunin has registered as a candidate to be appointed by the incoming governor as one of the region's two senators in the federal council, the upper house of the national parliament.
Yakunin has been nominated for the role by Acting Governor Nikolay Tsukanov, who is one of the candidates for election as governor.
Yakunin's appointment as a senator would require him to stand down from RZD. In a message to RZD staff quoted by Russian media, Yakunin said he was 'asking the whole staff of railway workers to be as responsible and effective in their work as they are now', and expressed confidence that their 'expertise, sense of partnership and invaluable experience will serve the interests of the motherland and further well-being of all the people.'