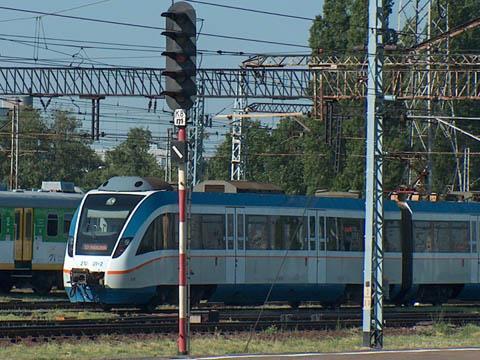 POLAND: The city of Warszawa's suburban rail subsidiary SKM has signed a 15-year operating contract with transport authority Zarzad Transpotru Miejskiego. Running from 2010 to 2024, it covers the operation of 154 million train-km on one existing and two new routes, and is worth an estimated 2·6bn zloty.
SKM will buy 13 new EMUs by 2010 under the agreement. These will have a top speed of 130 km/h and a metro-style interior, with at least 17% of the length as doors with a minimum width of 1 300 mm.
The trains will be used on two new suburban services from the international airport. Line S1 will run for 34·5 km to Warszawa Sródmiescie and Sulejówek Milosna, with trains every half hour taking 70 min. S3 will run 38 km to Legionowo, also taking 70 min.
The SKM network currently consists of the single line S2 from Pruszków to Sulejówek Milosna, operated by eight Newag 14WE EMUs.