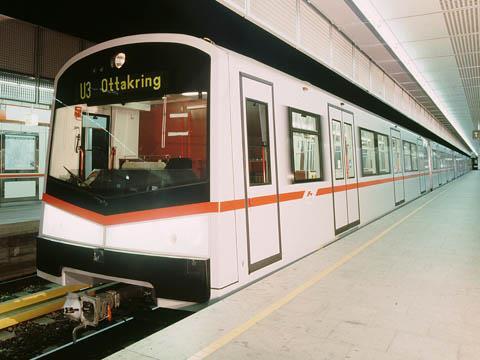 AUSTRIA: Wiener Linien has ordered a further 20 Type V six-car metro trains for delivery in 2012-17. This is the third and final order placed within a 1998 framework agreement for 60 trainsets; 25 were ordered in 2002 and 15 in 2007. The first entered service in summer 2006, and 27 are now in traffic.
The latest order announced on September 25 is worth €191m. The Siemens and Elin EBG Traction share is valued at €153m and includes bodyshells, interior fittings and electrical equipment. The vehicles will be produced at Siemens' Wien plant.
Bombardier's share is worth €38m and includes air-conditioning units and other electrical equipment.
The Type V cars are slightly wider than the Type U vehicles they will replace. They are equipped for regenerative braking, and are intended to be 90% recyclable after a 40-year service life.