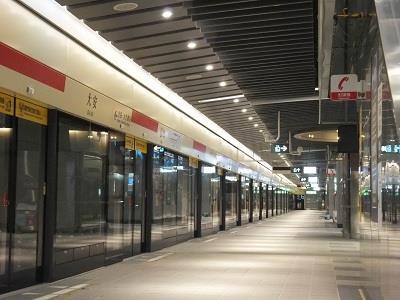 TAIWAN: The Xinyi Line of the Taipei metro was officially opened on November 23 at a ceremony attended by President Ma Ying-jeou, with public services starting the following day.
The 6·4 km line links Chang Kai-Shek Memorial Hall and Xiangshan with five intermediate stations. Interchange is provided with the Xindian Line at Chang Kai-Shek Memorial Hall, with the Xinzhuang Line at Dongmen and with the Wenhu Line at Daan.
Taipei Rapid Transit Corp says that each station on the route has a theme which reflects the characteristics of the station's surroundings. According to the city council, the new line will reduce the number of rush hour passengers on the Nangang Line by 11%.
In order to help passengers familiarise themselves with the new line, discounts will be provided until December 23 for passenger using it as part of their journey. This includes free travel on the Xinyi Line itself.