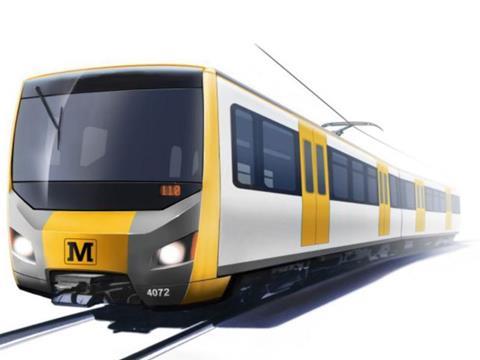 UK: The North East Combined Authority has approved a Metro & Local Rail Strategy that outlines £1bn of planned investment in the Tyne & Wear Metro and main line passenger services over the next 20 years.
Regional transport agency Nexus is due to submit a detailed business case by the end of the year, which will be published alongside an update of its 2014 draft Metro Strategy. Nexus owns the 78 route-km of dedicated Metro infrastructure around Newcastle-upon-Tyne, but since 2002 its rolling stock has shared Network Rail tracks between Pelaw and Sunderland with regional trains operated under the Northern franchise as well as long-distance and freight trains.
NECA's investment proposals indicate a number of potential extensions to the Metro network. The authority notes that there are several 'disused or little-used rail routes that thread across Northumberland, Durham and Tyne & Wear' which have the potential to be revived 'for local passenger services'. These provide a 'starting point for detailed evaluation' of potential Metro extensions, either using dedicated infrastructure or for shared running with regional trains.
A proposed devolution of local main line passenger services could also see the operation of some routes transfer between Nexus and the franchisee. NECA would like to develop the North East Rail Management Unit, formed earlier this year, to oversee local rail and Metro services together. This should support integrated ticketing and introduce common standards for passenger information, stations and customer service.
NECA's other plans include the development of new stations on existing lines and replacement of the Metro's existing fleet of twin-section LRVs which were supplied by Metro-Cammell for the opening of the network in 1980. The cost is estimated at £300m, with a further £100m to be spent on signalling improvements, £50m on depot facilities and £100m on electrification enhancements.
The new trains would be equipped to operate at 1·5 kV DC on segregated infrastructure and at NR's main line standard of 25 kV AC. NECA is also proposing to convert the Sunderland – Pelaw section to 25 kV AC.
The current concession with Metro operator DB Regio is due to end in March 2017, after which Nexus would take operations in-house, with the intention of finding a new operator to take over from April 1 2019.