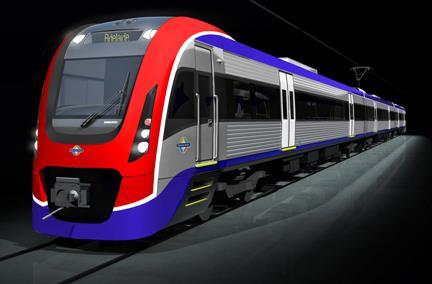 AUSTRALIA: The Government of South Australia has placed an A$269m order for 22 three-car suburban EMUs from Bombardier Transportation, the manufacturer announced on March 31.
The trains are required to operate suburban services around Adelaide on four lines that are to be electrified at 25 kV 50 Hz AC by 2016 as part of an A$2bn investment in the city's transport network.
Branded 'A-City', the trains will be manufactured in Australia at Bombardier's Dandenong plant in Victoria and Maryborough in Queensland. Each train will seat 240 passengers, feature Mitrac traction control equipment and meet 'stringent international crashworthiness standards', Bombardier said. The first trainsets are expected to enter service in 2013.