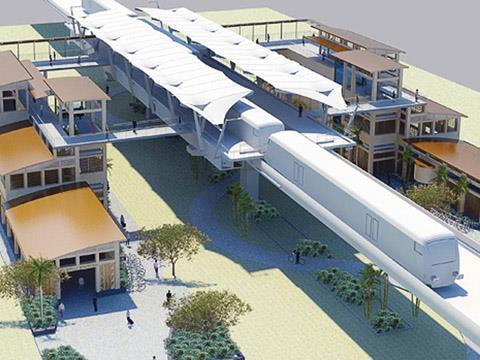 USA: AECOM has won a $38∙8m contract to design the 8∙3 km section of the Honolulu Rail Transit elevated metro from Aloha Stadium to the Middle Street Transit Center, via Honolulu International Airport.

AECOM is expected to finish the design work by the spring of 2013. There will be a separate tender for construction of the section, and for the design and construction of stations along the route at Pearl Harbor, Honolulu International Airport, Lagoon Drive and Middle Street.

Subcontractors for the contract include KSF Inc Structural Engineering, Wilson Okamoto Corp, Yogi Kwong Engineers, Geolabs, Group 70 International, PBR Hawaii & Associates, Scientific Consultant Services, and TY Lin Associates.

The $5∙5bn metro will link East Kapolei with Ala Moana Center, with 21 stations. The first section between East Kapolei and Aloha Stadium is expected to open in 2015, with the remainder completed by 2019.