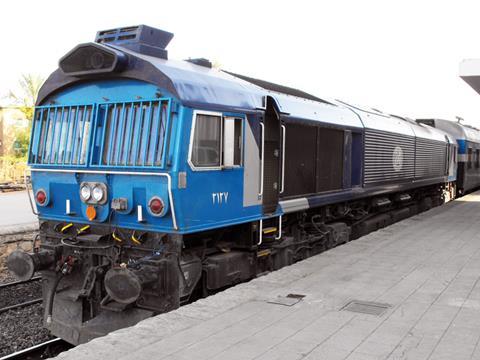 EGYPT: Egyptian National Railways is planning to call tenders for a contract to supply and maintain six 10-car locomotive-hauled trainsets for the Cairo - Alexandria route.
The aim is to reduce overcrowding and improve service quality, safety and energy efficiency on the 208 km route, which has 32 daily through trains each way with a journey time of around 3½ h, and carries 30% of ENR's total ridership.
The European Bank for Reconstruction & Development is considering providing Egypt with a sovereign loan of up to €126m to support the €171m project. On March 7 EBRD said that 'given the complex operating environment in Egypt', it is co-ordinating its efforts with the World Bank and managers from Italian national railway group FS who have been seconded to ENR to support its long-term institutional reform programme.
The use of an availability-based contract for the new trains is intended to increase the role of the private sector in ENR's activities and help develop a whole-life approach to costs as a pilot for future fleet management.
EBRD also envisages the provision of technical assistance to improve security, in particular 'to better address the needs of women travellers in the design, delivery and management of train operations through a gender-informed safety and security assessment', and provide 'customised operational recommendations to improve railway transport safety for families'.
Proposals for high speed lines from Cairo to Alexandria and Asyut were described by Dr Mahmoud Ahmed Mousa Ali of DB International in the February 2014 issue of Railway Gazette International, which subscribers can access in the digital archive.