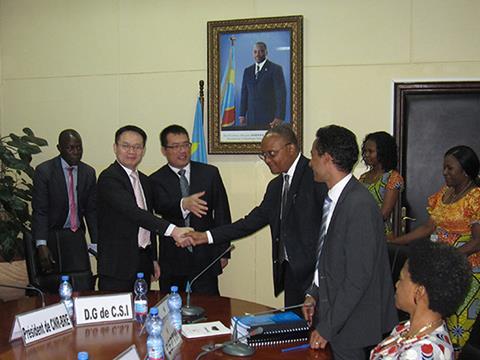 DR CONGO: Chinese manufacturer CNR Beijing February 7th Railway Transportation Equipment Co is to supply 18 diesel-electric locomotives to the Democratic Republic of Congo.
The order has been placed as part of the World Bank-backed national Multimodal Transport Project. This was launched in in 2010 with the aim of restoring the financial and operational viability of national railway company SNCC's 1 067 mm gauge network.
The locomotive contract was signed in Kinshasa on December 5 by representatives from CNR, Bank of Congo and a Chinese export consortium.
CNR February 7 said it is the second-largest locomotive export contract it has won, after a contract to supply 112 locomotives to Cuba.