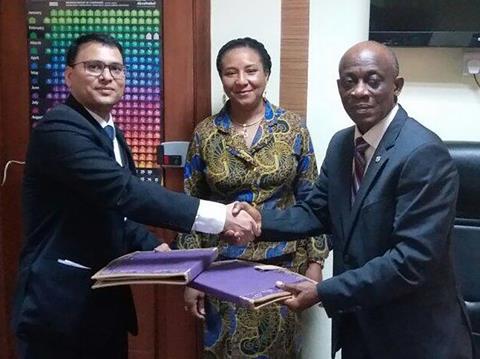 GHANA: Construction of an 84·8 km mixed traffic railway between Tema in the Greater Accra region and the Lake Volta port of Akosombo could begin by the end of the year, after Export-Import Bank of India signed an agreement to provide the government with a US$398·3m national export insurance account buyer's credit to support design and construction.
The 12-year financing agreement was signed in Accra on November 22.
President John Mahama announced that the government would go ahead with the railway project after India's President Pranab Mukherjee made an official visit in June. The 1 435m gauge line would have four stations and two freight terminals. Traffic is expected to include fuel, construction materials and containerised goods for transfer to ships on Lake Volta, and a passenger service is also planned.
Exim Bank's BC-NEIA financing is designed to support Indian exporters seeking to enter into new markets in developing countries which need deferred credit on medium or long term basis.