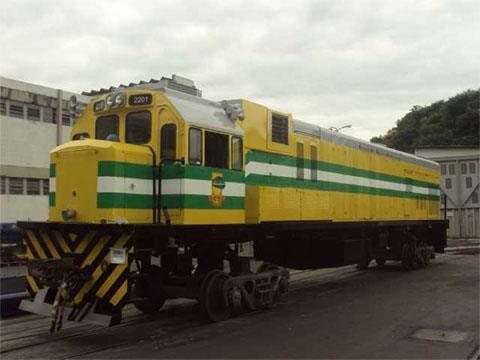 NIGERIA: A consortium led by GE of the USA has been confirmed by the government as preferred bidder for a concession to rehabilitate, finance and operate the 3 505 km Nigeria Railway Corp network, GE announced on May 25.
Also comprising Chinese construction company SinoHydro, Transnet of South Africa and APM Terminals, the consortium will now enter negotiations with the government to agree terms for the concession. GE notes that the Federal Ministry of Transport has selected the consortium on the advice of the Africa Finance Corp, technical adviser to the concession programme.

The 1 067 mm gauge NRC system comprises the Western and Eastern networks. The Western runs from Lagos to Kano and Nguru. At Kaduna it joins the Eastern which runs to Port Harcourt and from Kafanchan to Maiduguri.

'We look forward to moving on to the crucial negotiation phase where we will align expectations and finalise specifics in order to develop a strong plan to support the country's rail infrastructure', said GE Transportation Africa President & CEO Thomas Konditi.

'A lot of work went into developing a robust proposal that out consortium believes addresses the government's strategic objectives', said Eyo Ekpo, Consortium Lead for GE Transportation. 'The bid reflects the consortium partners' respective expertise and excellent track record in the rail sector.'