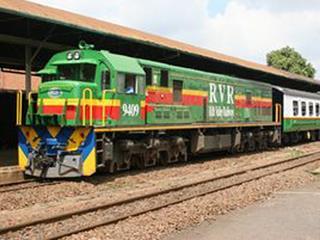 AFRICA: Rift Valley Railways has begun a US$9·3m roll-out of automated train warrants and GPS-based train location on its network in Kenya and Uganda, employing technology supplied to rail operators in Brazil, Argentina and South Africa.
The Translogic integrated logistics management platform will provide detailed information on train positions and loads. The aim is to enable all movements between Mombasa and Kampala to be managed from a single control centre in Nairobi, allowing better use to be made of capacity. This is expected to help cut transit times from eight to four days by 2015.
'The introduction of satellite navigation technology to this core component of our operations means we will eliminate a lot of waiting time at stations by giving priority track access to trains carrying cargo and also allow us to handle larger fleets,' said RVR Group CEO Darlan De David.
Staff training is being provided by América Latina Logística of Brazil.
RVR launched a US$287m five-year investment programme for the 2 352 km network in 2011, supported by development loans of US$164m. Track renewals on 73 km of the Mombasa - Nairobi route have recently been completed at a cost of US$20m, with modernisation of a further 300 km due to follow.
RVR could be listed on the Kenyan and Ugandan stockmarkets by 2017, Hassan Massoud, Vice-President of 51% shareholder Citadel Capital, told local media in July. He said the ambition was 'to create a regional champion as well as raise more funds through IPOs'. Under its 25-year concession agreement, RVR has undertaken to be carrying 1·9 billion tonne-km of freight between Mombasa and Kampala by June 2014, and with traffic now at 1·3 billion tonne-km Massoud is confident the target will be met.