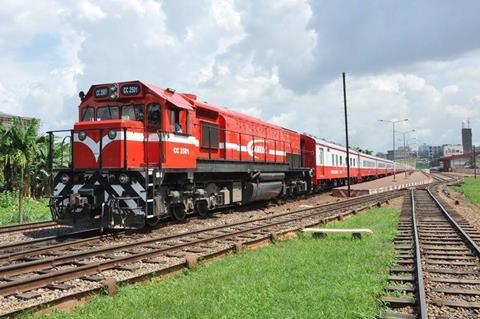 INTERNATIONAL: Subject to approval by competition authorities and some of the parties involved, Bolloré Group has agreed to sell its Bolloré Africa Logistics subsidiary to Italian-Swiss logistics and shipping group Mediterranean Shipping Co for €5∙7bn. This includes Bolloré's three concessions to operate metre-gauge African railways.
Sitarail operates between Abidjan in Côte d'Ivoire and Kaya in Burkina Faso, handling about 200 000 passengers and 900 000 tonnes of freight a year. The Camrail concession in Cameroon covers about 1 000 km of route that includes the lines from Doaula to Kumba, Douala to Yaoundé and Yaoundé to Ngaoundéré. Annual traffic amounts to about 1∙8 million tonnes of freight and 1∙6 million passengers. Bénirail operates the 500 km line in Bénin linking the port of Cotonou to Parakou as well as the unused 143 km railway built between Niamey and Dosso in Niger.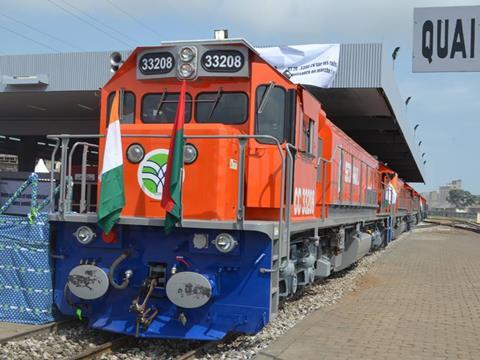 The agreement follows three months of exclusive negotiations between Bolloré and MSC; the sale is expected to be concluded by the end of the first quarter of 2023. The Genève-based shipping group is active in 155 countries and has a network of 85 maritime shipping agencies, using a fleet of 600 vessels on more than 230 trade routes around the world.
Bolloré Africa Logistics generates an annual turnover of €2∙1bn. It is made up of a network of 250 subsidiaries with 21 000 employees in 49 countries, 47 of which are in Africa. It maintains offices in 42 African ports and manages 16 container terminals handling around 4∙8 million TEUs a year, plus seven ro-ro terminals and two timber terminals.
MSC said that 'the acquisition of Bolloré Africa Logistics reaffirms MSC Group's long-standing commitment to invest in Africa and to strengthen supply chains across the continent, as well as connecting it to the rest of the world'.