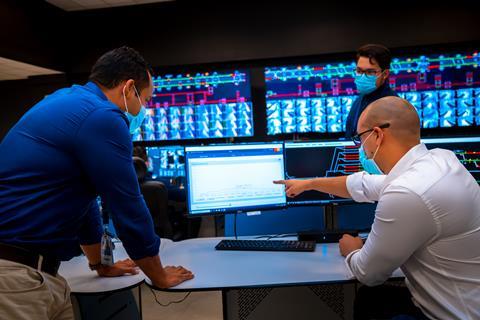 PANAMA: Alstom has updated its Mastria multimodal operations management platform to help transport operators make real-time changes to their services, enabling passengers to comply with the social distancing requirements which have been implemented in response to the coronavirus pandemic.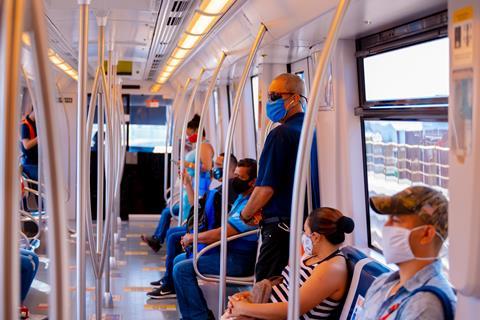 Mastria aggregates information from train weight sensors, ticket machines, signalling, management systems, CCTV and mobile networks to help operators visualise passenger distribution and flows. Its AI-based predictive capabilities can be used to adapt train frequency and capacity, and to manage passenger flows into stations. This is expected to be particularly useful for coping with fluctuating demand, such as during rush hours or special events.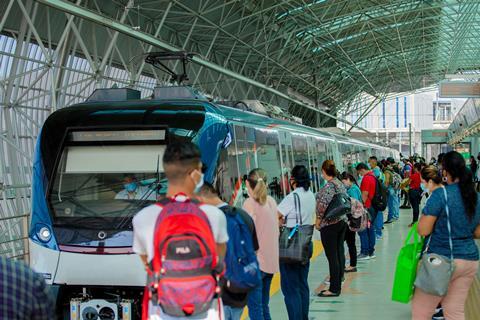 Mastria was deployed on the Panama City metro at the end of last year, with the aim of helping to avoid saturation that had been seen at certain stations at unpredictable times. There have also been pilot implementations of the concept in Paris, Firenze and Zaragoza.
Following three months of self-learning by the artificial neural networks, the Panama metro system was able to predict localised crowding up to 30 min before it could be observed, allowing remedial action to be taken proactively. This reduced average waiting times at stations by 12%.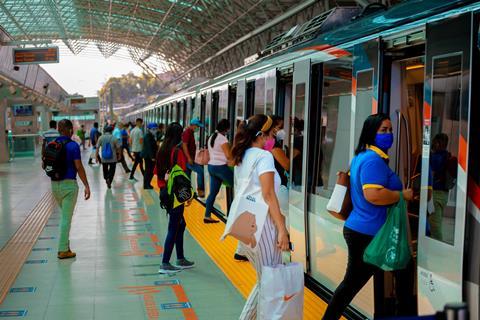 The technology is now being used to limit train loadings to 40% of maximum capacity, in line with recommendations by the country's health authorities during the pandemic. Features which have been added include real-time monitoring of passenger density and flows in stations and trains, new predictive alerts, simulation of station opening and closing, and an analysis of the distribution of passengers throughout the trains.
'To predict is to prevent', said Stephane Feray-Beaumont, Vice-President Innovation & Smart Mobility at Alstom Digital Mobility, on June 30. 'The ability of this tool to analyse millions of pieces of data in real time makes it an indispensable ally for operators at all times, but especially in the current context. Simply put, it matches the transport offer to demand, no matter the conditions.'