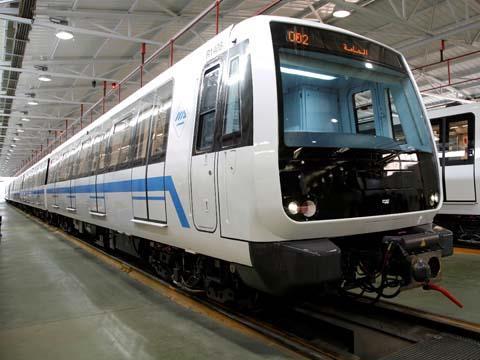 ALGERIA: Last month Minister of Transport Amar Tou officially took delivery of the first CAF trainset which will serve Alger metro Line 1 once it starts operation in late summer 2009. The six-car train can accommodate 1 290 passengers. Delivery of the remaining 13 sets will start in December 2008.
The first section of the metro, a 9 km line with 10 stations linking Haï el Badr with Tafourah Grande Poste, is being equipped by Siemens, Vinci Construction and CAF. Siemens is responsible for the overall management of the project, as well as supplying the E&M package.
The nominated operator, RATP Développement, recently awarded Siemens an €11m contract to maintain the automation, signalling and communications equipment and the control centre for eight years.