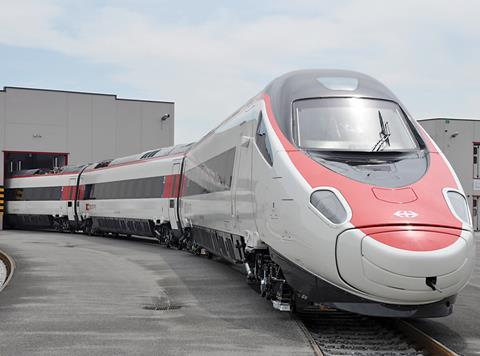 SWITZERLAND: Swiss Federal Railways has awarded Alstom a €16m contract to upgrade the train control systems on its 19 ETR610 trainsets with its Atlas ETCS Level 2 Baseline 3 technology, with the Swiss national train control system being a specific transmission module.
This forms part of a wider ongoing refurbishment of the Pendolino trainsets, now branded Astoro by SBB. They would be able to operate under ETCS Level 2 Baseline 3 in Switzerland, Italy, Germany and Austria.
Announcing the contract on June 22, Alstom said the project would be led by its signalling teams at Bologna and Firenze in Italy, with its site at Savigliano undertaking modifications to the vehicles and staff from Neuhausen in Switzerland responsible for project supervision and customer management.