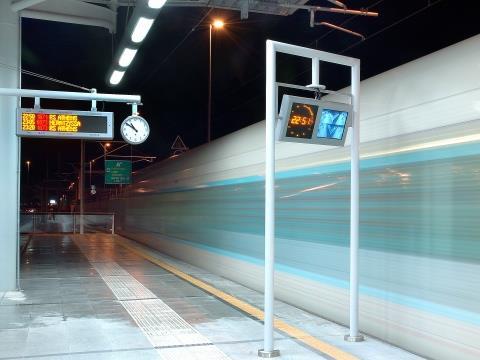 GREECE: Alstom Transport and Athens metro operator Attiko Metro signed a €15m contract on June 26 for the supply of Iconis automatic train supervision and passenger information equipment for extensions of lines 2 and 3.
These projects form part of the development plan to link the metro to the city's eastern and western outskirts. Line 2 is being extended by 7 km to Antoupoli in the northwest and Elliniko in the south of the city, whilst Line 3 will eventually connect Egaleo with Piraeus. Stations are also being built at Holargos, Nomismatokopeio and Agia Paraskevi on the existing eastern stretch of Line 3 between Ethniki Amyna and Halandri.
Alstom will equip the control centre with Iconis ATS whilst the Agate e-Media passenger information and safety system will be fitted in all 16 new stations.
Alstom is responsible for equipment design, engineering and manufacturing as well as supervising its installation and testing. The systems will enter service in several phases between 2009 and 2014. Alstom has already supplied Attiko Metro with signalling and PIS for lines 2 and 3, as well as electrification of three stations on Line 3.