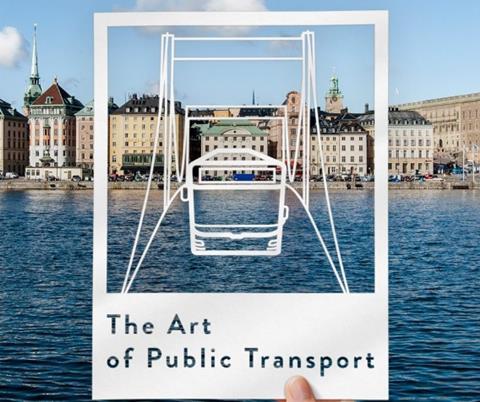 SPONSORED CONTENT: On 9-12 June 2019, the international public transport community, mobility decision makers and industry suppliers will come together in Stockholm for the UITP Global Public Transport Summit.
With almost 130 years of history behind it, the UITP Global Public Transport Summit proudly remains the world's biggest event dedicated to sustainable mobility.
Covering all urban and regional transport modes across the globe, the Summit combines a diverse programme of leading Congress sessions and an outstanding Exhibition full of the latest innovations, solutions and products.
The Congress sessions are an unmissable occasion to debate and explore the strategic vision and business activities of an evolving sector for:
Transport ministers
Mayors
Operators, authorities, industry CEOs
Urban visionaries
Public transport entrepreneurs
Operations and network managers
ITS experts
Business developers
Middle managers involved in marketing, finance, IT
This unique event is also designed to provide strategic opportunities to network and develop new partnerships, investments and innovative projects.
The Theme
The theme for the 2019 Global Public Transport Summit is 'The Art of Public Transport'. Constantly evolving, public transport is defined by the needs of a city and designed by experts looking towards the future. We are all visionaries in this sector, as we build connections and provide services to create a culture that brings people together, through a craft that truly moves you: the Art of Public Transport.
Stockholm: the Host City
Every two years, UITP chooses a new setting for the Global Public Transport Summit. The next edition will take place on 9-12 June 2019 in Stockholm, Sweden, due to the city's recent achievements in public transport.
Stockholm is the city where public transport is a form of art. It is believed that there is a genuine craft in using public transport to unite city districts and the archipelago, create a better environment and dynamic growth, and improve people's quality of life.
The entire Stockholm region is connected by an efficient public transport system, whether above ground or below, on land or on the water. Almost 800 000 Stockholmers use the ever-growing transport network every day, and the percentage of people travelling on public transport vs those travelling by car has increased since the turn of the century, with 49% of all journeys within the county now made by public transport.