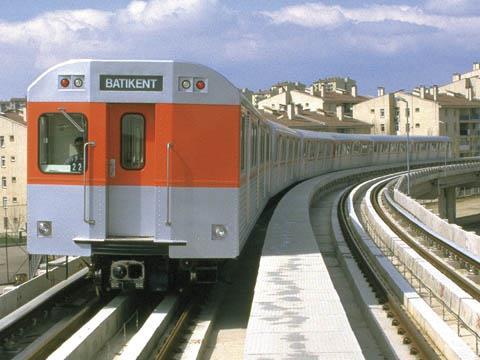 TURKEY: Three long-planned metro lines in Ankara are on course to open by mid-2014, according to Transport Minister Binali Yıldırım, following the award of contracts to complete civil engineering and fit-out works.
Line M2 will run for 16∙6 km from Kizilay in the city centre to the southwestern suburb of Çayyolu. The 15∙4 km Line M3 will run west from Batikent to Sinçan, and the 10 km Line M4 north from Tandoğan to Keçiören via Ulus. Each line will have 11 stations, and all three will connect with the 14∙6 km line M1 linking Kizilay and Batikent, which was completed by Bombardier and SNC-Lavalin in 1997.

Work on the three new lines started several years ago, but was halted by financial problems. Last year Ankara Metropolitan Municipality handed over responsibility to DHV, the General Directorate of Infrastructure at the Ministry of Transport. DHV's call for tenders attracted bids from 16 consortia, of which 12 were shortlisted; the final offers in December included firms from Turkey, Spain, Austria, China and Italy.

A contract for completion of M4 was awarded to the Gülermak-Kolin consortium on February 2. This was followed on February 9 by the signing of a contract with a joint venture of Spanish civil engineering group Comsa-EMTE and local partner Açilim Insaat to complete M2 and M3 at a total cost of €100m.

Yıldırım said on February 1 that M2 and M3 would open at the beginning of 2014 and M4 six months later. He confirmed that bids were due by February 14 for the supply of 342 metro cars to operate the three lines. Although the tender rules specify 51% local content, Yıldırım said that because of the urgent delivery timescale this would be cut to 30% for the first 90 vehicles.