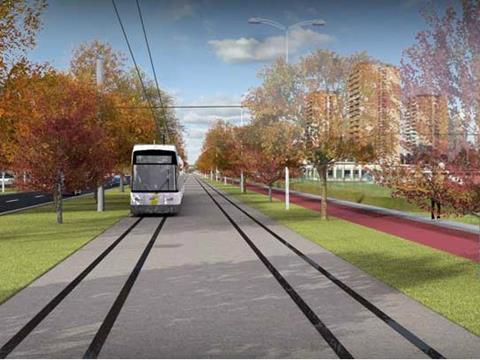 BELGIUM: Under the co-ordination of project promoter Beheersmaatschappij Antwerpen Mobiel, the City of Antwerp, the Flemish Roads & Traffic Agency and operator De Lijn signed PPP contracts for the construction of the Noorderlijn tram project in Antwerpen with the TramContractors consortium on November 19.
The consortium comprises BAM-PGGM, which will be responsible for civil works, and Cofely Fabricom, which will undertake mechanical and electrical engineering. The €200m deal also includes 28 years of maintenance.
A design-build-finance-maintain contract with De Lijn covers tram infrastructure, a DBFM contract with the Flemish government concerns non-tram works and a DBF contract with the city covers the construction of 10 route-km of double track.
Construction is due to begin in March 2016 and opening is to take place in three phases.