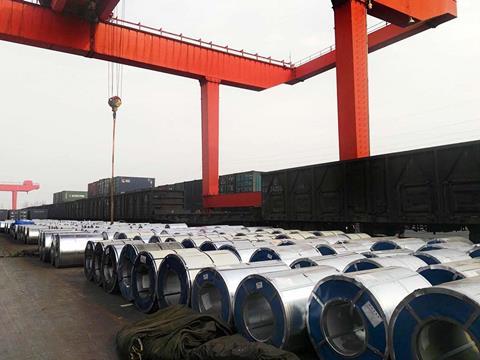 ASIA: Militzer & Münch Group and InterRail have launched a block train service between Xuzhou in eastern China's Jiangsu province and Toshkent in Uzbekistan.
The first two trains ran in January, carrying 92 20 ft containers containing steel coil. A third train is planned for February. The journey takes 10 to 12 days.
'It is our target to expand the presence of Militzer & Münch in China and Central Asia', said Glenn Bai, head of Militzer & Münch's activities in China. 'For 2017, we are planning to strengthen our project segment as well as to develop traffic to such countries as Uzbekistan, Kazakhstan and Turkmenistan.' Iran is another target market. 'We will profit from the chances the One Belt One Road initiative offers us in order to fully benefit from the potential of this highly promising market', said Bai.