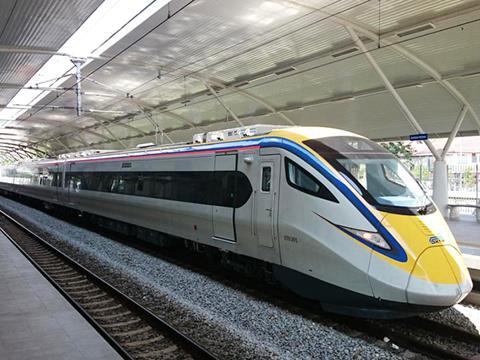 MALAYSIA: Transport Minister Liow Tiong Lai announced on December 11 that the contract for electrification and double-tracking of the Gemas – Johor Bahru route is to be awarded to a consortium led by China Railways Corp.

Lai said that the award of the contract would accelerate the programme to enable a north-south electric spine to be operational by 2021 between Johor Bahru, close to the causeway to Singapore, and Padang Besar on the border with Thailand. Electrification of the 197 km from Gemas to Johor Bahru marks the final phase of a long-running programme to rebuild the north-south spine of the metre gauge network, enabling speeds to be raised to 160 km/h.

Within a budget of 7·1bn ringgit, the Gemas – Johor Bahru railway works are expected to begin next year; the contract also includes remodelling and renovation of 11 intermediate stations. Land acquisition is already underway, being financed by the Malaysian government at a cost of 100m ringgit.