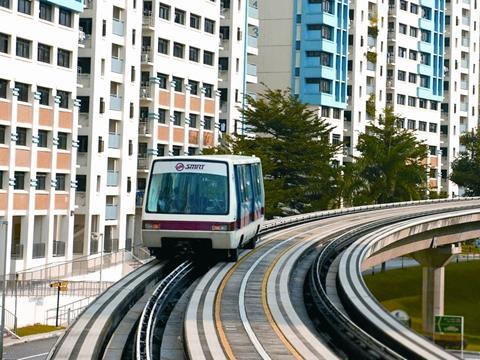 SINGAPORE: Land Transport Authority has started public consultation on the next Land Transport Master Plan. A poll was published on its website on August 31, and the operating industry will also be invited to participate in discussions.
LTA has also announced the results of its latest Household Interview Travel Survey, carried out between August 2016 and May 2017 with responses from 45 000 participants.
Total travel demand increased by 5% compared with the survey conducted four years previously, to 15·4 million passenger-journeys. The modal share of public transport in the peaks grew from 63% to 67% in this period, while journeys made using private cars fell from 4·8 million to 4·2 million. This was the first decrease in private car trips since 1997, and was accompanied by a fall in car ownership from 46% of households to 39% in the past four years.
Metro ridership grew to 2·7 million passenger-journeys a day from 2·3 million, with bus ridership rising to 3·4 million from 3·2 million. Bus and metro journeys of less than 20 km completed within 60 min increased from 76% to 79%.
Journeys made by taxis and private hire vehicles jumped from 0·8 million a day to 1 million. Active mobility journeys, including those made on foot and by bicycle, increased to 2·6 million from 2·2 million a day.