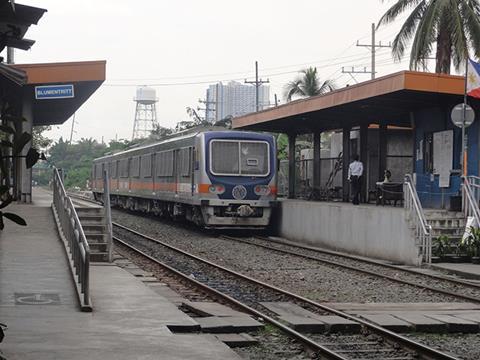 PHILIPPINES: The Department of Transportation & Communications has issued a prequalification request for a 171bn pesos PPP project worth covering the rehabilitation and extension of the Main Line South, which links Manila with Bicol province on the island of Luzon.
According to DOTC, the project is the largest PPP to be launched in the country to date. At the core is a major modernisation of the existing 479 km, 1 067 mm gauge main line between Manila and Legaspi, where a skeleton service is still operated by Philippine National Railways on some sections.
The winning bidder would be expected to design, construct, finance, operate and maintain the railway, providing commuter services over the 56 km from Manila to Calamba as well as the Manila – Legaspi service. DOTC also envisages the reintroduction of services over the 58 km branch from Calamba to Batangas, and construction of a 117 km extension from Legaspi to Matnog.
The PPP concession would last for 34 years, of which four years are set aside for infrastructure works. The contract award is expected in March 2016. DOTC has appointed the Development Bank of the Philippines and Asian Development Bank as transaction advisors, while CPCS Transcom is acting as technical advisor.
'This is our biggest project yet: the revival of the oldest rail system in southeast Asia, beginning with the Manila – Legaspi section plus additional branch lines totalling 653 km', said DOTC Secretary Jun Abaya. 'Rail systems are a driver for inclusive socio-economic growth. They encourage trade and business activity, and provide access to employment and educational opportunities. PNR, once a symbol of the country's economic progress, should be modernised into a safe, convenient, and efficient system by 2020.'