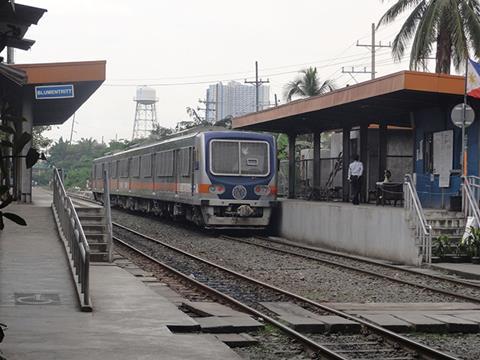 PHILIPPINES: The government has confirmed its intention to press ahead with a major investment in the railway network on the largest island of Luzon, with the intention of developing a 700 km network by the end of the decade.
The 'integrated Luzon' programme would focus on a large-scale renovation of the country's dilapidated 1 067 mm gauge main line network. Limited residual passenger services still operate for commuters between Manila and Santa Rosa south of the capital, and between Naga and Sipocot in southern Luzon. Together these routes operate over a network barely a tenth as long as that which existed in the 1970s.
The investment programme would be funded largely through the government's multi-sector PPP programme, potentially assisted by overseas loans. The government is already in discussions with Japan International Co-operation Agency to support some of the 288bn pesos (US$6·5bn) cost.
The first phase envisages the introduction of a 37 km North South Commuter Railway running over the currently moribund North Main Line from Manila's Tutuban station to Malolos. Serving 15 stations and offering an end-to-end journey time of 35 min, the commuter service is expected to attract daily ridership of 340 000 when it opens in the third quarter of 2020.
The second phase covers rehabilitation of the 480 km Main Line South between Manila and Legaspi. This marks the latest in a number of attempts over recent years to revive regular services along the trunk route, where the infrastructure has repeatedly been damaged by tropical storms. As well as upgrading the existing main line, the plans call for revival of services along the moribund branch from Calamba to Batangas, and for extension of the line from Legaspi to Matnog on the southern tip of Luzon. Completion of these schemes is also scheduled for 2020.
The government has indicated that a subsequent third phase could add a further 575 km to the network. This would revive the long-abandoned lines in the north of the island linking Malolos with San Fernando and San Jose, from where a new line to Tuguegarao would be built.