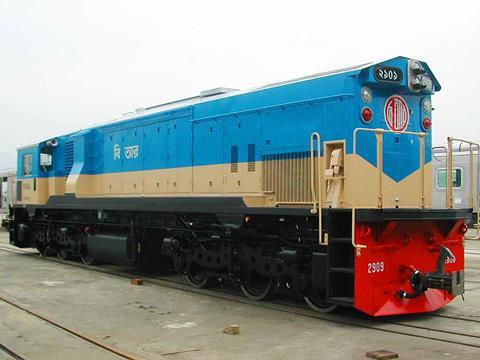 BANGLADESH: Hyundai Rotem announced on October 11 that it had won a US$239m order to supply 70 diesel-electric locomotives for Bangladesh Railway.
Production at Rotem's Changwon plant in South Korea is due to begin in 2020, with deliveries due by 2023. The 19 m long, 2 200 hp locos would be used on the metre-gauge Dhaka – Chittagong route. Maximum speed would be 110 km/h.
Earlier this year Rotem won a contract to supply 10 locomotives to BR for use on the same route. The South Korean manufacturer previously supplied 39 locomotives of Class 2900 to BR in 1999-2013, built under licence from EMD.