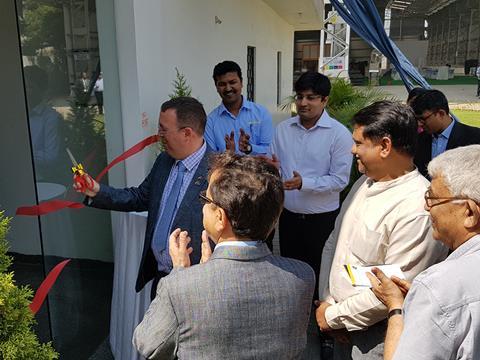 INDIA: The Pandrol Rahee Technologies joint venture of rail fastening supplier Pandrol and infrastructure contractor Rahee Group has opened a fastening manufacturing plant in Hyderabad.
The 3 500 m2 facility has includes an automated clip forming line with an advanced coating technology process. It is expected to produce 4 million clips per year, mainly for the Indian market.
'We have made a very significant investment in our manufacturing capabilities in India, which we see as a key market growth sector over the next decade', said Pradeep Khaitan of Pandrol Rahee Technologies. 'Investing in a new manufacturing facility will mean we are best placed to service customers and capitalise on this growth. It will also give us greater capacity to respond to market requirements while creating new employment in the region. This will be a world class facility for rail fastening manufacture, fully supporting the Make in India policy of the Indian government.'
Pandrol also has a facility in Raipur which manufactures aluminothermic welding equipment and light track machines.