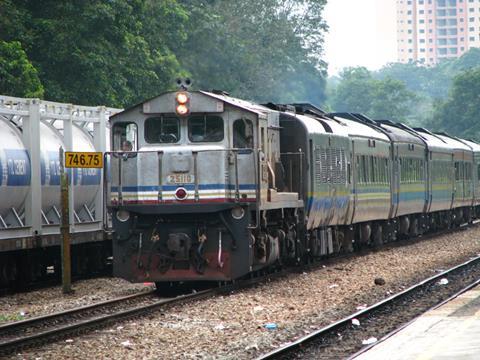 MALAYSIA: A plan to contract out national railway KTMB's train operating activities to a consortium of local firms MMC and Gamuda has been cancelled by the government.
The two groups, which have interests in engineering, logistics and shipping, are understood to have been in discussions with the government for more than two years over a part-privatisation package which would also have included transfer of a 5bn ringgit investment fund to the operators. KTMB announced in October 2011 that it would be pursuing structural reform to split infrastructure management from operations.
MMC and Garuda were also reportedly seeking a controlling interest in RAC, a government agency responsible for railway property which has land and other assets worth an estimated 50bn ringgit. As an alternative, MMC is investigating a possible acquisition of KTMB's freight business, according to local reports. This would complement its existing airport and sea port operations.
Gamuda and MMC continue to act as contractors to land transport authority SPAD on the 12·8bn ringgit, 329 km Ipoh – Padang Besar double-tracking and electrification project, which is due for completion in November.