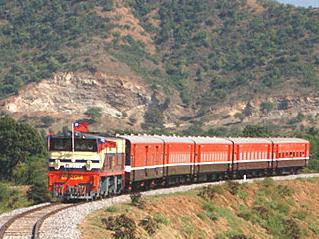 MYANMAR: A contract to supply operational control centres and related safety equipment has been signed between Myanma Railways, Marubeni Corp and Mitsui & Co.
The control equipment, which Marubeni is sourcing from Kyosan Electric Manufacturing Co, will support the modernisation of Yangon Central and Pazunduang stations. It is being funded by the Japan International Co-operation Agency. The enhancements form part of a wider upgrading of the Yangon – Mandalay main line and the first Yangon Circular Railway.
In May, JICA agreed to fund signalling enhancements on the Yangon – Pyuntasa route by December 2017; these are to be undertaken by a partnership of Mitsubishi and Hitachi.
Despite limited access to capital because of the sanctions imposed on the military government which ruled the country until 2010, MR has built more than 2 000 km of new railway in the past decade.
An in-depth article on plans to modernise the Myanma Railways network appeared in the August 2013 issue of Railway Gazette International magazine, which subscribers can read in the digital archive.