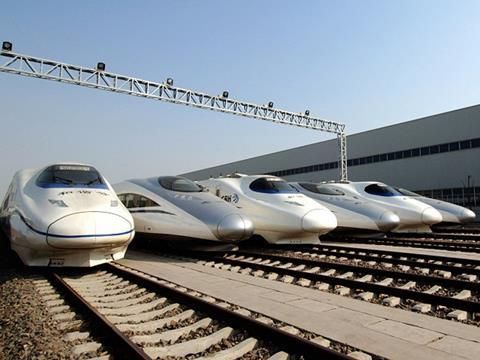 CHINA: The country's most northerly passenger-dedicated line opened for revenue service on August 17, connecting the two principal cities in Heilongjiang province, Harbin and Qiqihar.
Operating at up to 250 km/h, the high speed trains have cut the fastest journey time between the cities from 3 h to 85 min. Under construction since 2009, the 286 km line has intermediate stations at Harbin Bei, Zhaodong, Anda, Daqing Dong, Daqing Xi, Taikang and Hongqiying Dong. It is expected to carry around 8 million passengers a year.
The route is operated with a fleet of 28 CRH5A trainsets which have been modified to cope with the region's severe winter conditions, where temperatures can fall as low as -40°C. Average temperatures for January are reported to be -19·2°C in Qiqihar and -18·3°C in Harbin. Huang Lei from the Harbin Railway Administration told Xinhua that 'we have replaced some critical parts of with cold-resistant material, such as low-temperature valves and grease. This prevents the train from malfunctioning in cold temperatures'.