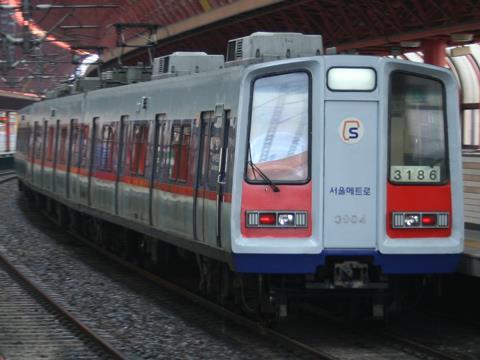 SOUTH KOREA: The Seoul metropolitan government announced on November 23 that it plans to merge the two city-owned metro operators next year. This follows the approval of both operators' unions, with almost three-quarters of members voting in favour of the merger.
Seoul Metropolitan Subway Corp operates lines 1, 2, 3 and 4. It is to be merged with Seoul Metropolitan Rapid Transit Corp, which operates lines 5, 6, 7 and 8. The merger will not include Line 9, which is run by the SML9 consortium of Transdev and RATP Dev. The name of the combined operator is to be chosen through a public competition.
A public hearing is to be held on November 29. The merger would take place in March at the earliest and is intended to improve safety by standardising equipment and working practices. The government says that no redundancies are planned, but departing staff will not be replaced, resulting in a reduction of staff numbers by 1 029 over four years.
Plans to merge Seoul Metro and SMRT were announced in December 2014, but were not approved by the unions.