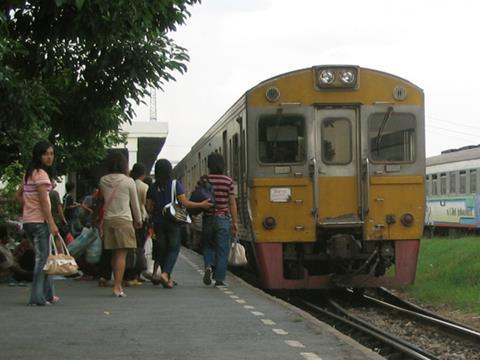 THAILAND: A series of meetings between Thai and Chinese government officials on January 20-21 is expected to pave the way for construction of Thailand's planned 1 435 mm gauge main lines to begin by September.
Speaking in Bangkok on January 18, Thai Transport Minister Prajin Juntong set out a provisional timescale for construction of two conventional standard gauge lines totalling 873 route-km. The first of four civil works packages would be implemented from September with a view to the project being completed by March 2018. The four packages cover sections from Kaeng Khoi to Bangkok (133 km), Kaeng Khoi to Map Ta Phut near Rayong (246 km), Kaeng Khoi to Nakhon Ratchasima (138 km) and Nakhon Ratchasima to Nong Khai (355 km).
Forming a north-south corridor intended to support future rail links through Laos to China, the standard gauge lines will be designed for mixed-traffic operation at up to 160 km/h. Construction will be undertaken with Chinese supervision under the terms of a memorandum of understanding between the two governments signed in December 2014. Officials are reported to be assessing how far local contractors could participate ahead of a final project structure being signed off by the end of next month, Prajin said.