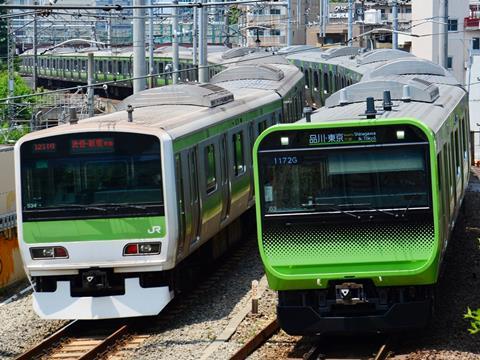 JAPAN: East Japan Railway expects to start work in May on its Haneda Airport Access Line, which would provide a third rail link to Tokyo's largest airport. This is currently served by the Tokyo Monorail from Hamamatsucho and the independent Keikyu Airport Line.
Announcing the project on February 15, JR East President Yuji Fukasawa explained that 'creating various access routes to Haneda is socially important, as the number of users of the airport is expected to continue increasing'. He said construction is expected to start in 2022 at an estimated cost of ¥300bn, with the line opening for revenue service in 2029.
The railway will start from an underground station beneath the airport's domestic terminal, and run northwards in a 5 km tunnel as far as the Tokyo Freight Terminal, in the eastern part of Shinagawa. Here the airport services would join an existing elevated and at-grade alignment that is currently only used by freight trains. Broadly paralleling the monorail, the freight line connects with JR East's Yamanote Loop and Keihin-Tohoku lines at Tamachi.
Making use of new and existing connections across its extensive suburban network, JR East plans to run direct services from the airport to Tokyo, Shinjuku and Shin-Kiba stations, serving different parts of the capital. Anticipated journey time between Tokyo station and the airport would be 18 min, compared to around 30 min via the existing routes.
A tunnelled southward extension to the airport's international terminal is envisaged in the longer term.