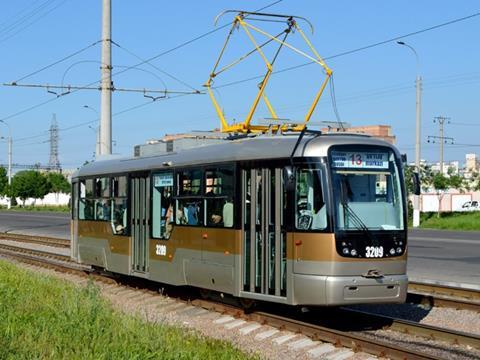 UZBEKISTAN: Regular passenger services started on the first phase of the Samarkand tram network on March 29. Test running had started on March 26.
The initial 6·4 km route links the city's main station with the Sat Tepo district using an alignment mostly running in road medians. Construction of the line began in late 2016. A further 5 km route between the main station and Siab Bazaar is currently under construction. The only traction substation is on the site of a 3 ha depot, whose main building is nearing completion.
Services run every 9 min using a fleet of 18 VarioLF single-section trams supplied by Pragoimex to Toshkent. These were transferred to Samarkand between October and January, after the capital's tram network closed in May.
Two more routes are planned in the longer term, both serving the superphosphate plant. A 12·4 km route would run along Spitamen Street to the main station, while an 11 km route would use Narpay Street to reach the same terminus.
Samarkand's original tram line operated between 1947 and 1973 using a fleet of 30 trams.